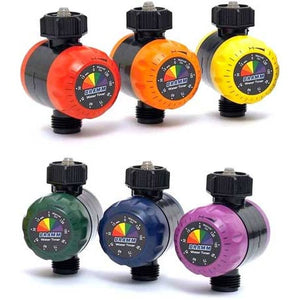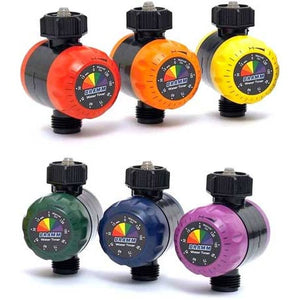 Delivery Information
The delivery range for online orders is 15 miles from our location.
0-5 miles      $15  ($10 if order is over $50)
5-10 miles    $25  ($15 if order is over $60)
10-15 miles  $35  ($20 if order is over $70)
See more details here.
On Sale
Dramm Water Timer
Save water & time with this mechanical water timer. works like an egg timer but for your water, can stay on for upto 2 hours. Also can just turn on if you need a continuous supply. Comes in fantastic bright colors, and is built to last. uses normal 3/4 inch hose thread, so it can work with any garden hose. Assembled in the U.S.A.
No batteries needed
Waters for upto 120 minutes (2 hours)
Manual on switch for continuous supply
Standard hose thread for any garden hose
Sturdy, & built to last
Fun Colors
Assembled in America