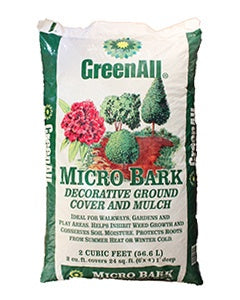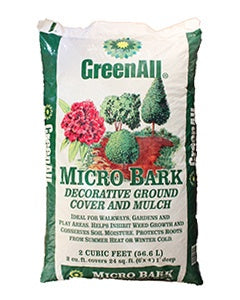 Delivery Information
The delivery range for online orders is 15 miles from our location.
0-5 miles      $15  ($10 if order is over $50)
5-10 miles    $25  ($15 if order is over $60)
10-15 miles  $35  ($20 if order is over $70)
See more details here.
On Sale
Micro Bark 2 cu ft
A decorative Fir bark for use as a ground cover and mulch. Ideal for walkways, gardens and play areas. Helps inhibit weed growth and conserves soil moisture. Protects roots from summer heat or winter cold.