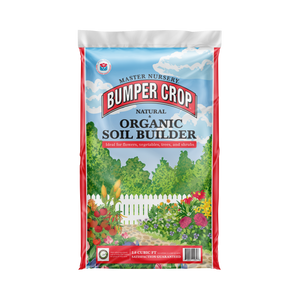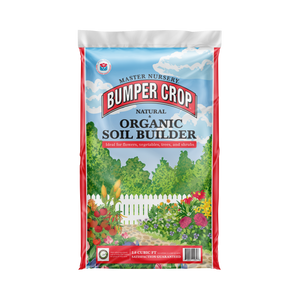 Delivery Information
The delivery range for online orders is 15 miles from our location.
0-5 miles      $15  ($10 if order is over $50)
5-10 miles    $25  ($15 if order is over $60)
10-15 miles  $35  ($20 if order is over $70)
See more details here.
On Sale
BC Bumper Crop Soil Builder 2 cu ft
Bumper Crop Natural & Organic Soil Builder is a premium soil amendment.  It contains only the finest natural and organic ingredients including:  composted chicken manure, earthworm castings, bat guano, and kelp meal.  This is a versatile mix that may be used as a natural and organic soil builder and mulch. Use it to amend your flowers or veggies for spectacular results.