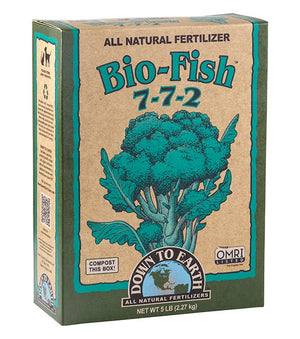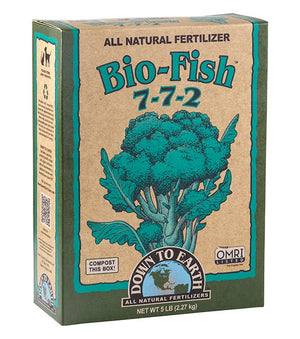 Delivery Information
The delivery range for online orders is 15 miles from our location.
0-5 miles      $15  ($10 if order is over $50)
5-10 miles    $25  ($15 if order is over $60)
10-15 miles  $35  ($20 if order is over $70)
See more details here.
On Sale
BIO-FISH 7-7-2
Down To Earth's Bio-Fish 7-7-2 is an all-purpose, nutrient-rich fertilizer ideal for vegetable gardens and all types of outdoor plants, trees and shrubs. A good source of nitrogen and phosphorus, DTE Bio-Fish 7-7-2 can be used throughout the growing season to promote vigorous growth, plentiful fruit and beautiful blooms. Once applied, thoroughly mix into the soil surface and water in well.
OMRI & CDFA Listed