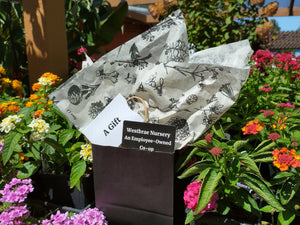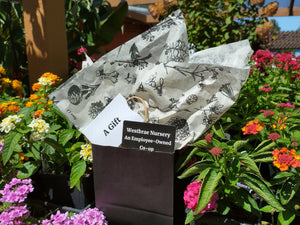 Delivery Information
The delivery range for online orders is 15 miles from our location.
0-5 miles      $15  ($10 if order is over $50)
5-10 miles    $25  ($15 if order is over $60)
10-15 miles  $35  ($20 if order is over $70)
See more details here.
On Sale
Gift Card
Are you shopping for a friend (or yourself) and not sure what to buy?
Our new Co-Op Gift Cards are a great gift for any occasion!
Made from 100% recycled paper, so they can be composted.
They are delivered by email, will call, or snail mail. 
Gift cards have no additional processing fees.
Please leave any special instructions in the notes section & let us know how you would like it delivered.
We prefer to email the card info to the purchaser.
Please allow 48Hrs to process gift card orders.
Gift Cards cannot be redeemed online. Replaces gift certificates.