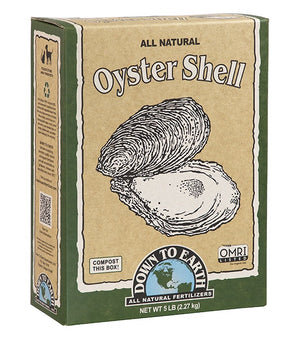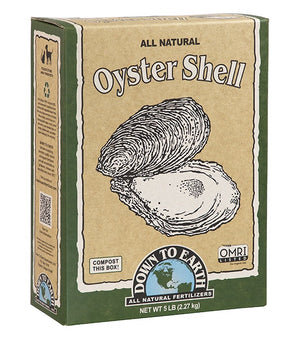 Delivery Information
The delivery range for online orders is 15 miles from our location.
0-5 miles      $15  ($10 if order is over $50)
5-10 miles    $25  ($15 if order is over $60)
10-15 miles  $35  ($20 if order is over $70)
See more details here.
On Sale
OYSTER SHELL
Down To Earth's Oyster Shell is an all-natural and high-quality source of the essential plant nutrient calcium. Ancient oyster shells are carefully harvested and then ground into small, medium and coarse particles. These irregular shapes provide a sustained release of this valuable nutrient. DTE Oyster Shell also aids in improving structure of soils and building optimum tilth.
OMRI & CDFA Listed.