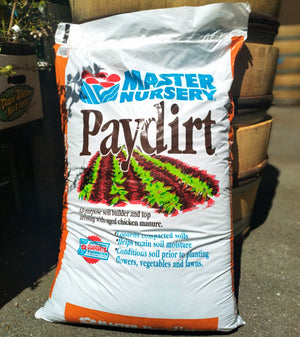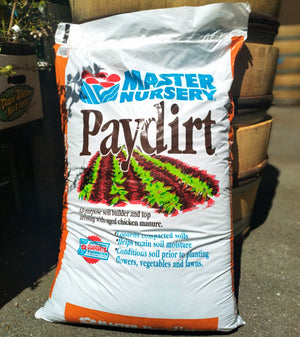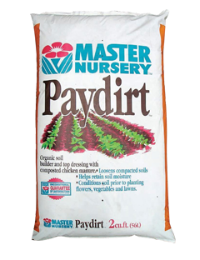 Delivery Information
The delivery range for online orders is 15 miles from our location.
0-5 miles      $15  ($10 if order is over $50)
5-10 miles    $25  ($15 if order is over $60)
10-15 miles  $35  ($20 if order is over $70)
See more details here.
On Sale
Pay Dirt 2 cu ft
Paydirt is a soil amendment which is a unique blend of chicken manure, redwood sawdust, and mushroom compost.  Restore organic matter content and nutrients by mixing into the soil prior to planting flowers, vegetables, and shrubs, or use as a top cover for newly seeded lawns.