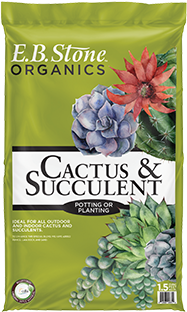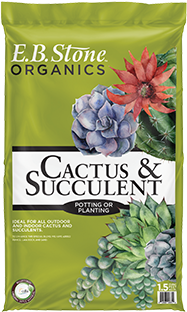 Delivery Information
The delivery range for online orders is 15 miles from our location.
0-5 miles      $15  ($10 if order is over $50)
5-10 miles    $25  ($15 if order is over $60)
10-15 miles  $35  ($20 if order is over $70)
See more details here.
On Sale
Cactus & Succulent Soil Mix
Hybrid Soil mix good for potting or planting.
Excellent Soil amendment for improving drainage in all tyoes of soils. Great for heavy clay.
An ideal potting mix for all types of indoor or outdoor cactus and succulents.
Contains: Fir Bark, Lava Rock, Canadian Sphagnum Peat Moss, Sand and Aged Redwood.