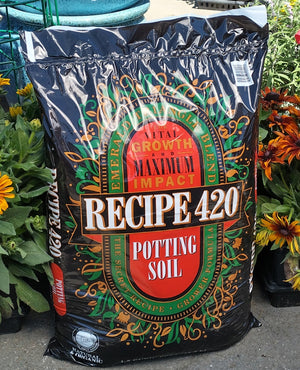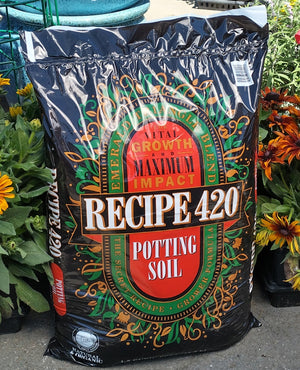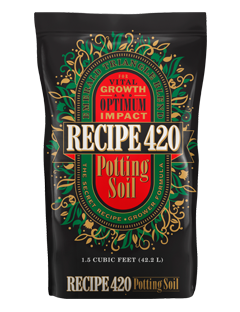 Delivery Information
The delivery range for online orders is 15 miles from our location.
0-5 miles      $15  ($10 if order is over $50)
5-10 miles    $25  ($15 if order is over $60)
10-15 miles  $35  ($20 if order is over $70)
See more details here.
On Sale
Recipe 420 Potting Soil
The secret recipe grower formula for vital growth and optimum impact.
Recipe 420 is a special blend of ingredients hand selected specifically for the needs of professional flower growers.
100% natural & organic formula is carefully crafted to provide the ideal conditions for cut flower production.
Ingredients:
Premium aged fir bark 
Coconut coir
Sphagnum peat moss
Pumice
Earthworm castings
Seabird guano
Crab meal
Humic acids
Enhanced with beneficial mycorrhizal fungi & bacteria.