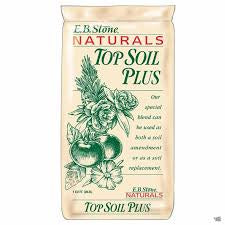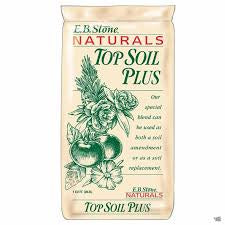 Delivery Information
The delivery range for online orders is 15 miles from our location.
0-5 miles      $15  ($10 if order is over $50)
5-10 miles    $25  ($15 if order is over $60)
10-15 miles  $35  ($20 if order is over $70)
See more details here.
On Sale
Topsoil Plus 1 cu ft
Top Soil Plus is a unique blend of sandy loam, redwood compost and mushroom compost. It is a general purpose soil mixture developed for virtually any outdoor use. It can be used as fill material in a garden area that needs rebuilding or as a soil conditioner in the garden.