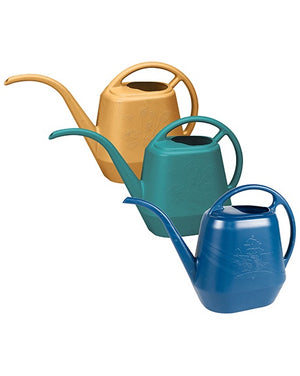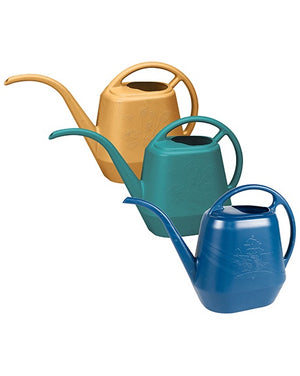 Delivery Information
The delivery range for online orders is 15 miles from our location.
0-5 miles      $15  ($10 if order is over $50)
5-10 miles    $25  ($15 if order is over $60)
10-15 miles  $35  ($20 if order is over $70)
See more details here.
On Sale
56oz Watering Can
The Bloem Aqua Rite Watering Can features a user-friendly handle for precise watering and easy carrying. The tapered handle is ideal for tending potted plants. The one-piece construction eliminates leaks. Made in the USA. Trend Colors: Bermuda Teal, Earthy Yellow, and Deep Sea.