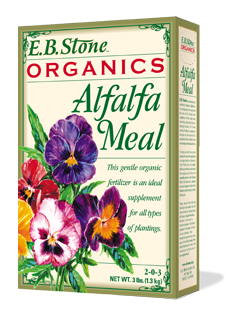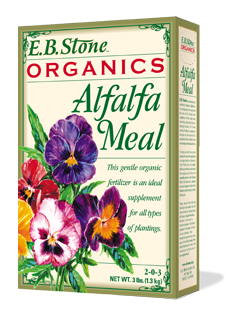 Delivery Information
The delivery range for online orders is 15 miles from our location.
0-5 miles      $15  ($10 if order is over $50)
5-10 miles    $25  ($15 if order is over $60)
10-15 miles  $35  ($20 if order is over $70)
See more details here.
On Sale
Alfalfa Meal 2-0-3
A gentle organic fertilizer and an ideal supplement for all types of plants. It helps plants to develop new growth, green foliage, fruit and beautiful flowers. It makes an ideal supplement to your regular fertilizing program and is an excellent addition to flower and rose gardens as well as vegetable beds. It is also an excellent addition to the compost pile to help accelerate decomposition.