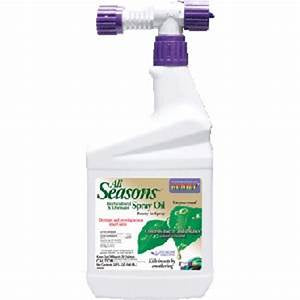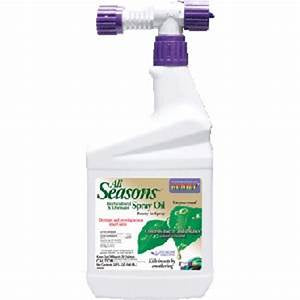 Delivery Information
The delivery range for online orders is 15 miles from our location.
0-5 miles      $15  ($10 if order is over $50)
5-10 miles    $25  ($15 if order is over $60)
10-15 miles  $35  ($20 if order is over $70)
See more details here.
On Sale
All Season Oil 32 oz RTS
A superior type parafinic oil that may be used as a growing season spray, dormant spray (no leaves) or delayed dormant (green tip) spray to control overwintering eggs of red spiders, scale insects, aphids, bud moths, leaf roller, red bug, codling moth, blister mites, galls, whitefly, mealy bugs and other insects.