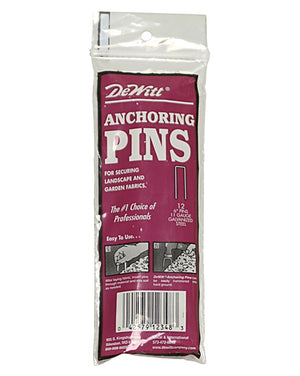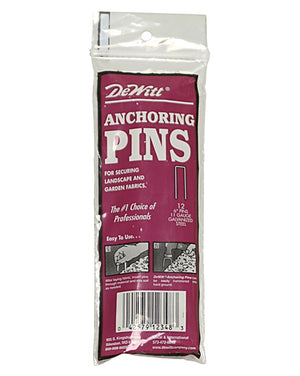 Delivery Information
The delivery range for online orders is 15 miles from our location.
0-5 miles      $15  ($10 if order is over $50)
5-10 miles    $25  ($15 if order is over $60)
10-15 miles  $35  ($20 if order is over $70)
See more details here.
On Sale
Anchor Pin 12 pack Dewitt 6"x1"x6" 11Ga
DeWitt Landscape Fabric Anchor Pins properly secure landscape fabrics, ground coverings and drip irrigation tubing. These galvanized steel pins are angled at the ends for faster and easier installation. Use Anchor Pins to permanently and professionally anchor all of your fabrics.