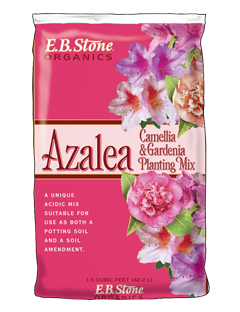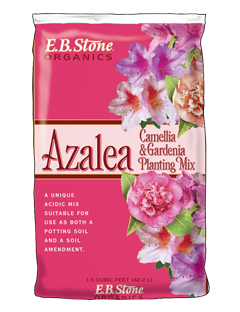 Delivery Information
The delivery range for online orders is 15 miles from our location.
0-5 miles      $15  ($10 if order is over $50)
5-10 miles    $25  ($15 if order is over $60)
10-15 miles  $35  ($20 if order is over $70)
See more details here.
On Sale
Azalea, Camellia, & Gardenia Acid Planting Mix
This organic planting mix is a unique blend of ingredients perfect for not only camellias, azaleas, and gardenias but other acid loving plants like begonias, ferns, rhododendrons and most evergreens! It can be used as both a soil amendment or as a ready to use potting soil. Contains: Aged Fir Bark, Aged Redwood, Sphagnum Peat Moss, Volcanic Pumice, Feather Meal, Gypsum, Bat Guano, Kelp Meal.