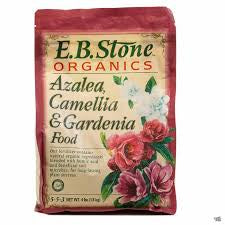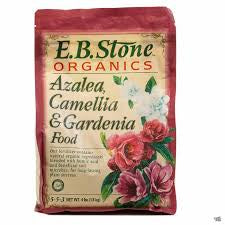 Delivery Information
The delivery range for online orders is 15 miles from our location.
0-5 miles      $15  ($10 if order is over $50)
5-10 miles    $25  ($15 if order is over $60)
10-15 miles  $35  ($20 if order is over $70)
See more details here.
On Sale
Azalea, Camellia, & Gardenia Food 5-5-3
A blend of natural and organic ingredients formulated specifically for the needs of acid-loving plants. It will encourage growth, green foliage and beautiful flowers. Contains: Blood Meal, Feather Meal, Bone Meal, Dried Chicken Manure, Bat Guano, Alfalfa Meal, Kelp Meal, Potassium Sulfate, Elemental Sulfur, Humic Acids and soil microbes including mycorrhizal fungi.