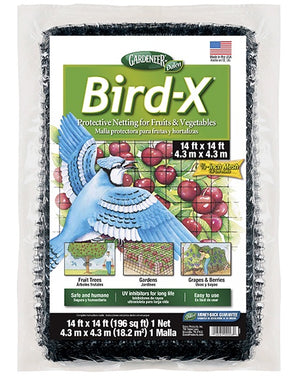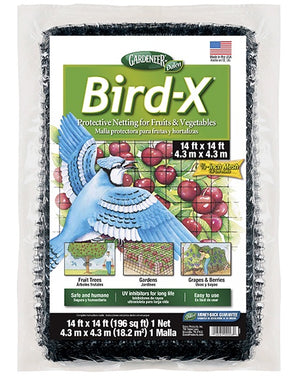 Delivery Information
The delivery range for online orders is 15 miles from our location.
0-5 miles      $15  ($10 if order is over $50)
5-10 miles    $25  ($15 if order is over $60)
10-15 miles  $35  ($20 if order is over $70)
See more details here.
On Sale
Bird Netting
Dalen Bird-X Netting protects fruit trees, berry bushes and vegetables from thieving birds, squirrels, rabbits and other garden pests. Durable 5/8" polypropylene mesh with UV inhibitors. Made in the USA.