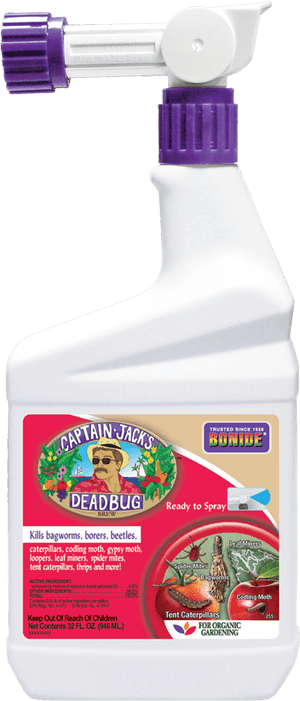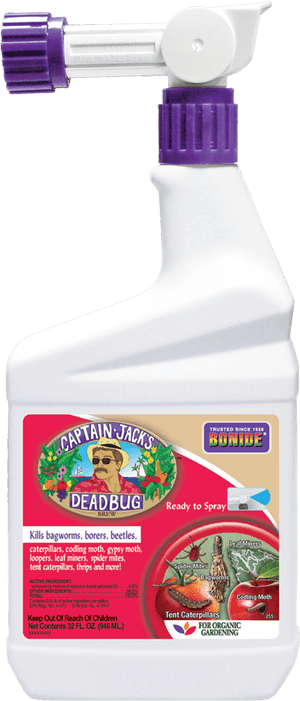 Delivery Information
The delivery range for online orders is 15 miles from our location.
0-5 miles      $15  ($10 if order is over $50)
5-10 miles    $25  ($15 if order is over $60)
10-15 miles  $35  ($20 if order is over $70)
See more details here.
On Sale
Captain Jack's Deadbug Brew 32 oz RTS
Captain Jack's contains Spinosad "spin-OH-sid" - an organic insecticide. It kills bagworms, borers, beetles, caterpillars, codling moth, gypsy moth, loopers, leaf miners, spider mites, tent caterpillars, thrips and more!