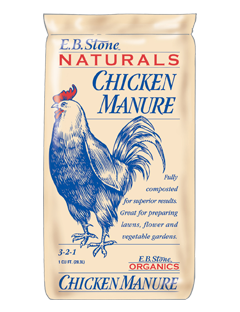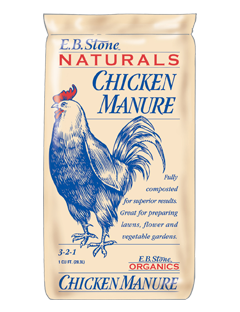 Delivery Information
The delivery range for online orders is 15 miles from our location.
0-5 miles      $15  ($10 if order is over $50)
5-10 miles    $25  ($15 if order is over $60)
10-15 miles  $35  ($20 if order is over $70)
See more details here.
On Sale
Chicken Manure 1 cu ft
Chicken Manure is both a fertilizer and a soil amendment. This manure contains the highest levels of plant nutrients of any of our soil amendments. It is an ideal soil conditioner for use when starting a new garden or lawn or upgrading an existing one.