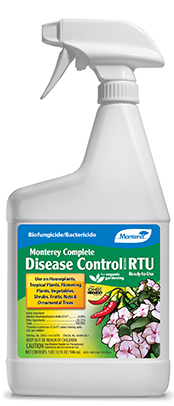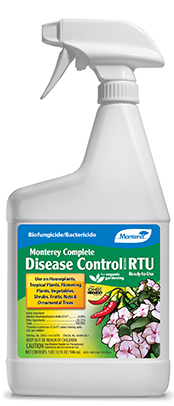 Delivery Information
The delivery range for online orders is 15 miles from our location.
0-5 miles      $15  ($10 if order is over $50)
5-10 miles    $25  ($15 if order is over $60)
10-15 miles  $35  ($20 if order is over $70)
See more details here.
On Sale
Complete Disease Control RTU
Monterey Complete Disease Control is a biofungacide/bactericide. It controls diseases on vegetables, ornamentals, fruit trees and more. It can be used as a foliar spray and soil drench. A naturally occurring Bacillus strain. OMRI and NOP listed.