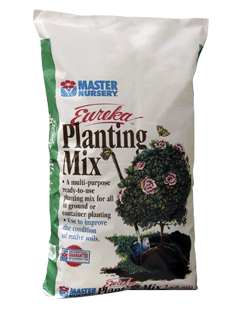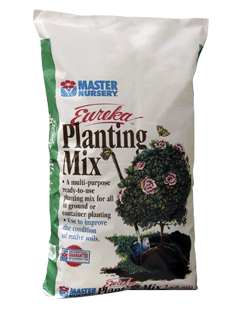 Delivery Information
The delivery range for online orders is 15 miles from our location.
0-5 miles      $15  ($10 if order is over $50)
5-10 miles    $25  ($15 if order is over $60)
10-15 miles  $35  ($20 if order is over $70)
See more details here.
On Sale
Eureka Planting Mix
Master Nursery Eureka Planting Mix is a general purpose soil which can be mixed into native soil at planting time or used straight from the bag for planting containers.  It contains fir bark, mushroom compost, perlite, and gypsum.