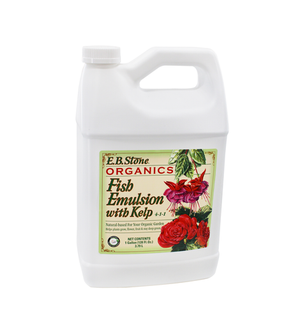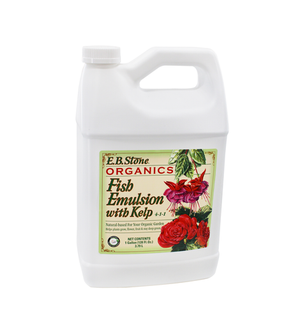 Delivery Information
The delivery range for online orders is 15 miles from our location.
0-5 miles      $15  ($10 if order is over $50)
5-10 miles    $25  ($15 if order is over $60)
10-15 miles  $35  ($20 if order is over $70)
See more details here.
On Sale
EB Stone Organic Fish Emulsion 4-1-1
Organic plant food with Kelp helps plants grow - flower, fruit and stay deep green. Contains: Ocean Going Fish (Nitrogen for Green Color and Top Growth; Phosphate for Root Growth, Fruit and Flower Production; and, Potash for Plant Hardiness and Disease Resistance).