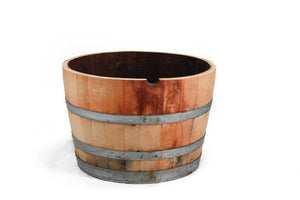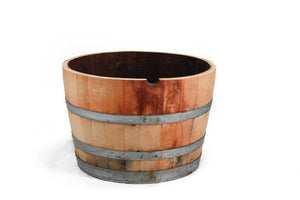 Delivery Information
The delivery range for online orders is 15 miles from our location.
0-5 miles      $15  ($10 if order is over $50)
5-10 miles    $25  ($15 if order is over $60)
10-15 miles  $35  ($20 if order is over $70)
See more details here.
On Sale
Half Oak Wine Barrel
Half oak wine barrels reclaimed from Napa Valley. The approx. capacity is 4 cu ft (2 large bags of soil) and the approx. dimensions are 28.5" wide and 17" high.  It's the perfect size for a semi-dwarf citrus, a shrub, or a small tree or, you can use it as a planter for colorful annuals and perennials.