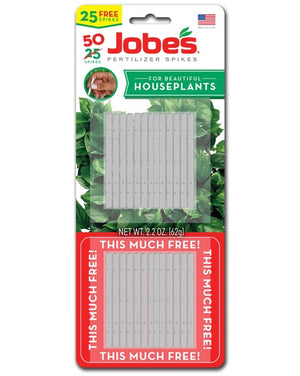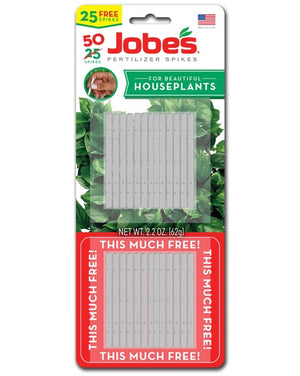 Delivery Information
The delivery range for online orders is 15 miles from our location.
0-5 miles      $15  ($10 if order is over $50)
5-10 miles    $25  ($15 if order is over $60)
10-15 miles  $35  ($20 if order is over $70)
See more details here.
On Sale
Houseplant Fertilizing Spikes
Keeping your houseplants healthy and fertilized is easier than ever with Jobe's Houseplant Plant Food Spikes. These spikes provide a continuous supply of important nutrients right at the roots, where plants need it most. The premeasured, specially formulated spikes are simply inserted into the soil around your plant. Unlike liquids or granular, Jobe's Houseplant Spikes eliminate mess, hazards and smells - and can't wash through when you water. Ingredients: Ureaform, Triple Superphosphate, Potassium Nitrate, Urea, Calcitic Limestone, Hydrated Limestone, Proprietary Binders.