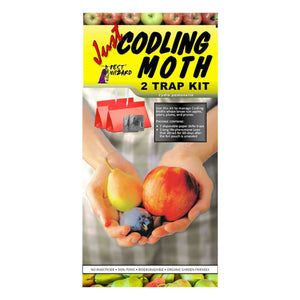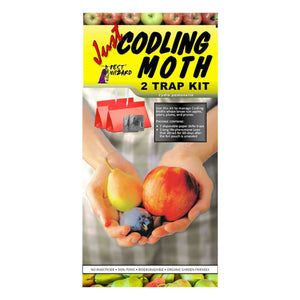 Delivery Information
The delivery range for online orders is 15 miles from our location.
0-5 miles      $15  ($10 if order is over $50)
5-10 miles    $25  ($15 if order is over $60)
10-15 miles  $35  ($20 if order is over $70)
See more details here.
On Sale
Just Codling Moth Trap Kit 2 pack
Selectively attracts male Cydia pomonella moths that damage apple, pear, walnut, and other fruit  trees. helps reduce species pressure by reducing mating.  Dead Males Cannot Mate.  Kit includes 2 each paper delta traps, 60–day long life  pheromone lures, and dual wire hangers for secure deployment in any orientation and weather.