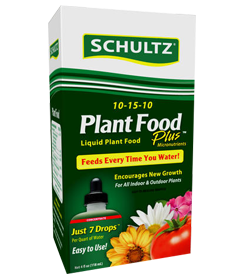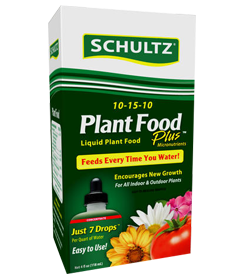 Delivery Information
The delivery range for online orders is 15 miles from our location.
0-5 miles      $15  ($10 if order is over $50)
5-10 miles    $25  ($15 if order is over $60)
10-15 miles  $35  ($20 if order is over $70)
See more details here.
On Sale
Schultz Liquid All Purpose Plant Foods
Feeds Every Time You Water! Easy-to-use liquid plant food with micronutrients that encourages new growth for your indoor and outdoor plants, flowers and vegetables.
10-15-10
For all indoor and outdoor plants
Encourages new growth
Easy-to-measure dropper
Just 7 drops per quart of water