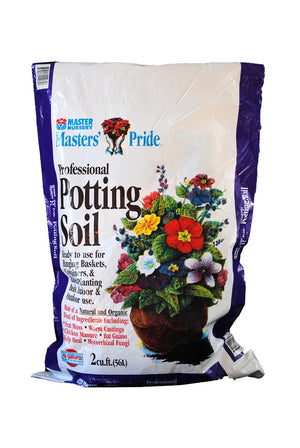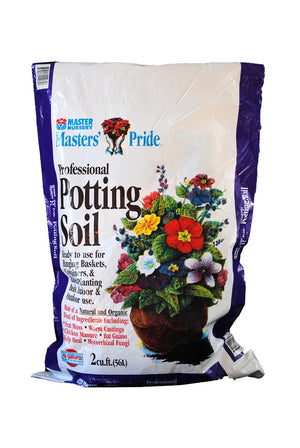 Delivery Information
The delivery range for online orders is 15 miles from our location.
0-5 miles      $15  ($10 if order is over $50)
5-10 miles    $25  ($15 if order is over $60)
10-15 miles  $35  ($20 if order is over $70)
See more details here.
On Sale
Masters Pride Professional Potting Soil
Ready to use right out of the bag. CDFA registered ORGANIC! Formulated for planting all indoor and outdoor plants. Use when planting in all types of containers. Contains: A Natural and Organic Blend of Fir Bark, Aged Redwood, Canadian Sphagnum Peat Moss, Volcanic Pumice, Perlite, Chicken Manure, Earthworm Castings, Washed Sand, Kelp Meal, Bat Guano, Feather Meal, Gypsum, Oystershell, Dolomite Lime, Yucca Shidegera Saponin, Mycorrhizal Fungi, and Humic Acid.