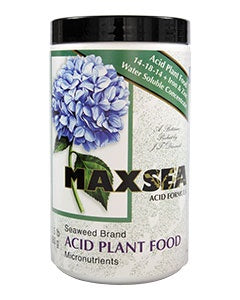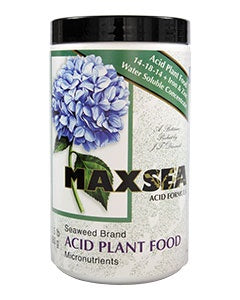 Delivery Information
The delivery range for online orders is 15 miles from our location.
0-5 miles      $15  ($10 if order is over $50)
5-10 miles    $25  ($15 if order is over $60)
10-15 miles  $35  ($20 if order is over $70)
See more details here.
On Sale
Maxsea Acid 14-18-14
Specially formulated for all acid loving plants! Boosted with soil acidifiers and fast acting chelated iron and zinc, this formula will acidify alkaline soils and correct/ prevent chlorosis (yellow foliage).