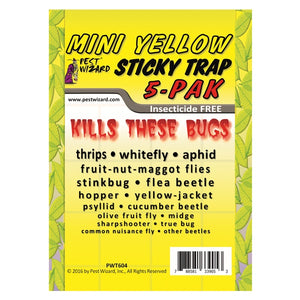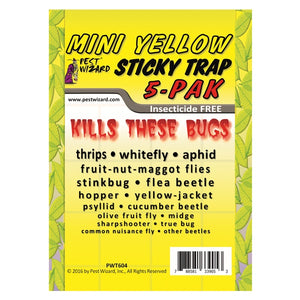 Delivery Information
The delivery range for online orders is 15 miles from our location.
0-5 miles      $15  ($10 if order is over $50)
5-10 miles    $25  ($15 if order is over $60)
10-15 miles  $35  ($20 if order is over $70)
See more details here.
On Sale
Mini Yellow Sticky Traps 5 pack
MessyLess Adhesive™ high capture yellow traps in a convenient smaller size.  Five traps.  More trapping surface and low MSRP means a low cost per sq. in. of actual trapping surface.  Extreme weather resistant.  Bio-degradable.  Non-toxic.  Deploy outside or indoors.