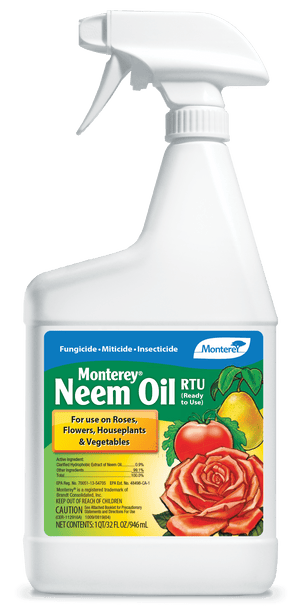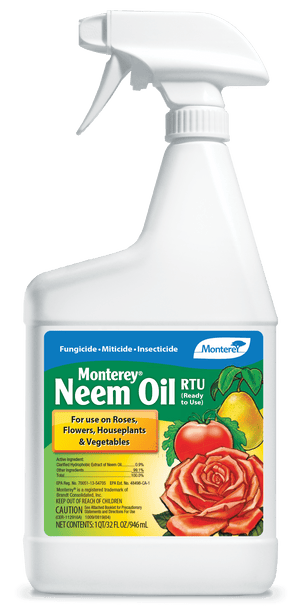 Delivery Information
The delivery range for online orders is 15 miles from our location.
0-5 miles      $15  ($10 if order is over $50)
5-10 miles    $25  ($15 if order is over $60)
10-15 miles  $35  ($20 if order is over $70)
See more details here.
On Sale
Monterey Neem Oil 32oz RTU
RTU mean Ready To Use. Kills eggs, larvae and adult stages of insects. Prevents and kills black spot, powdery mildew and rust. Neem oil pest control: spider mites, aphids, whiteflies and other insect pests. Use on all roses, flowers, houseplants, fruits, nuts, ornamental trees and shrubs. Also great for vegetables grown in the home and garden.