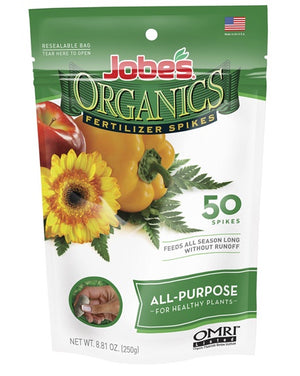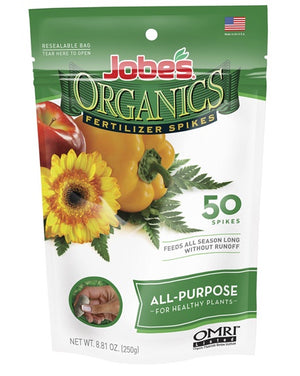 Delivery Information
The delivery range for online orders is 15 miles from our location.
0-5 miles      $15  ($10 if order is over $50)
5-10 miles    $25  ($15 if order is over $60)
10-15 miles  $35  ($20 if order is over $70)
See more details here.
On Sale
Organic All Purpose Spikes
Specially formulated to help build a nourishing environment that promotes beneficial microbial action where plants need it most - at the roots. This in-the-ground feeding is the most efficient delivery system for organics. Spikes will improve long-term soil quality by promoting beneficial microbial growth. The premeasured spikes make for a fast, easy and mess-free fertilizing experience. Ingredients: Feather Meal, Bone Meal, Sulfate of Potash, Proprietary Binders.