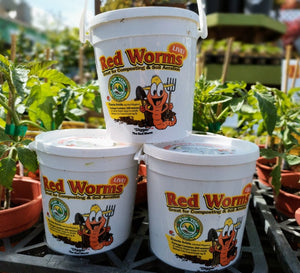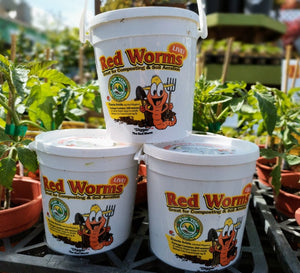 Delivery Information
The delivery range for online orders is 15 miles from our location.
0-5 miles      $15  ($10 if order is over $50)
5-10 miles    $25  ($15 if order is over $60)
10-15 miles  $35  ($20 if order is over $70)
See more details here.
On Sale
Red Worms 200 count bucket
New from Tip Top Bio-control
Benificial red worms are a great way to help improve the health of your garden soil.
Worms break down compost and other organic matter into highly nutritious castings. This process also improves the aeration of the soil allowing for better infiltration.
Each bucket has worms at all stages: eggs, new borns, & adults.
Great for starting a Vermiculture bin too.