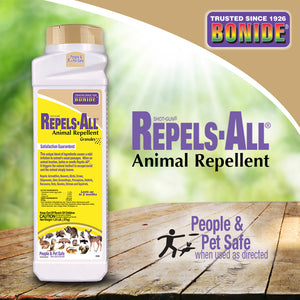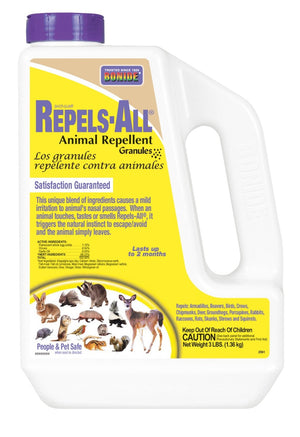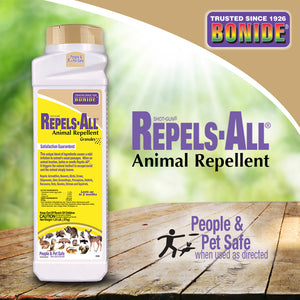 Delivery Information
The delivery range for online orders is 15 miles from our location.
0-5 miles      $15  ($10 if order is over $50)
5-10 miles    $25  ($15 if order is over $60)
10-15 miles  $35  ($20 if order is over $70)
See more details here.
On Sale
Repels-All Granules
Repels more than a dozen different wild animal species
People & Pet safe, when used as directed
Deer, Rabbits, Raccoons, Squirrels, Skunks and more
Made with natural ingredients. Lasts up to 60 days
Protect lawns, trees, shrubs, gardens
Active ingredients: Putrescent Whole Egg Solids 2.52%, Cloves 0.12%, Garlic Oil 0.02%. Inert ingredients: 97.3%.