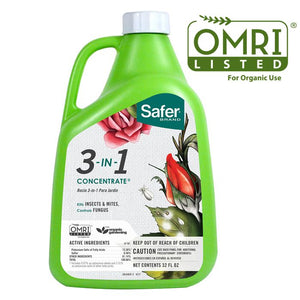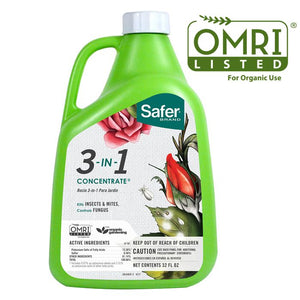 Delivery Information
The delivery range for online orders is 15 miles from our location.
0-5 miles      $15  ($10 if order is over $50)
5-10 miles    $25  ($15 if order is over $60)
10-15 miles  $35  ($20 if order is over $70)
See more details here.
On Sale
Safer Insecticidal Soap Concentrate 3 in 1
Controls plant diseases and kills insect pests.
Makes up to 4 gallons of solution from one 32 oz bottle.
OMRI Listed® & compliant for use in organic gardening.
Kills aphids, beetles, caterpillars, fungus, and more.
Can be used up until the day of harvest.