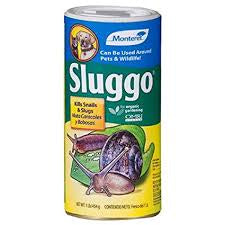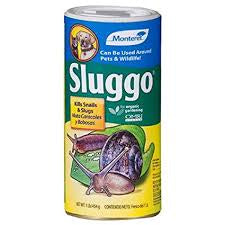 Delivery Information
The delivery range for online orders is 15 miles from our location.
0-5 miles      $15  ($10 if order is over $50)
5-10 miles    $25  ($15 if order is over $60)
10-15 miles  $35  ($20 if order is over $70)
See more details here.
On Sale
Sluggo 1lb
Monterey Sluggo Snail & Slug Killer is the only snail and slug control product not based on metaldehyde. It is an organic bait that contains iron phosphate and is safe to use around pets and wildlife. Uneaten pellets break down into soil as fertilizer. Ideal for use in ornamental and vegetable gardens up to the day of harvest. Meets National Organic Program standards for organic gardening.