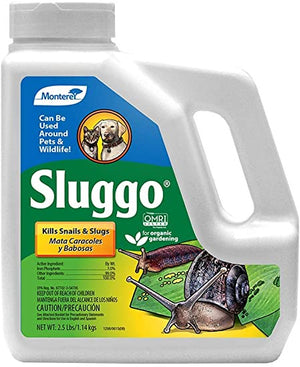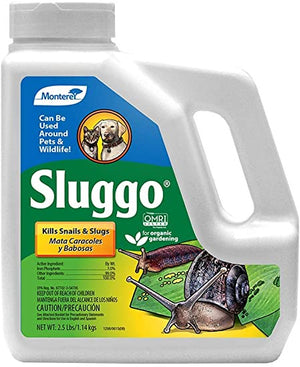 Delivery Information
The delivery range for online orders is 15 miles from our location.
0-5 miles      $15  ($10 if order is over $50)
5-10 miles    $25  ($15 if order is over $60)
10-15 miles  $35  ($20 if order is over $70)
See more details here.
On Sale
Sluggo 2.5lb
Omri listed for organic gardening. Controls slugs snails earwigs sow bugs pill bugs and cutworms too. Can be used on ornamentals vegetables fruit trees berries turf and in non-commercial greenhouses. Scatter the bait at .5 - 1 pound per 1000 sq. ft. around and near the plants to be protected. Made in the usa.