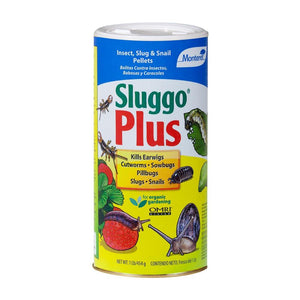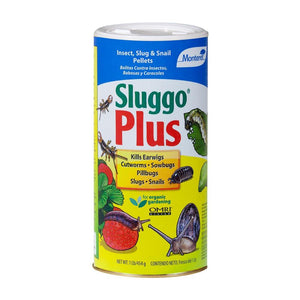 Delivery Information
The delivery range for online orders is 15 miles from our location.
0-5 miles      $15  ($10 if order is over $50)
5-10 miles    $25  ($15 if order is over $60)
10-15 miles  $35  ($20 if order is over $70)
See more details here.
On Sale
Sluggo Plus 1lb
Sluggo Plus is a pelletized bait for killing earwigs, cutworms, sowbugs, pillbugs, slugs and snails. Ideal for organic gardening, Sluggo contains Spinosad, an insecticide derived from a naturally-occurring soil bacterium, and iron phosphate, which also occurs naturally in soil. Uneaten bait simply dissolves back into the soil without any harm to the environment.