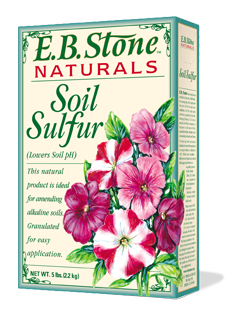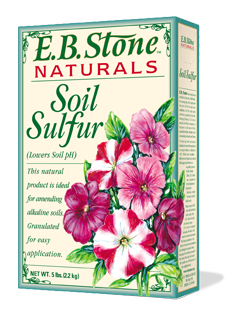 Delivery Information
The delivery range for online orders is 15 miles from our location.
0-5 miles      $15  ($10 if order is over $50)
5-10 miles    $25  ($15 if order is over $60)
10-15 miles  $35  ($20 if order is over $70)
See more details here.
On Sale
Soil Sulfur 5 lb
E.B. Stone Soil Sulfur is in addition to adjusting the pH level of garden and lawn soils, sulfur is also an essential plant nutrient. It is an essential protein ingredient, helps maintain the green color of leaves and aids in the use of nitrogen fertilizer by the plant.