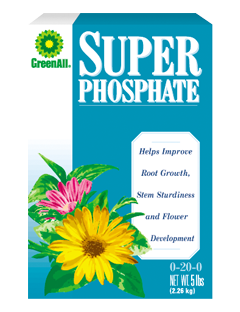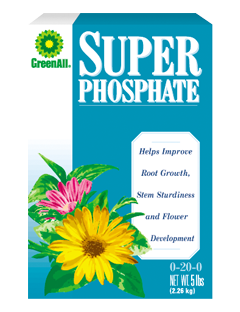 Delivery Information
The delivery range for online orders is 15 miles from our location.
0-5 miles      $15  ($10 if order is over $50)
5-10 miles    $25  ($15 if order is over $60)
10-15 miles  $35  ($20 if order is over $70)
See more details here.
On Sale
Superphosphate 0-20-0 5 lb
Helps improve root growth, stem sturdiness and flower development, influences blooming, seed formation and ripening of fruits. It also helps improve winter hardiness of grasses and perennials. Superphosphate is recommended when additional phosphorous is needed by the plant. Use as a supplement to a regular fertilizer program.