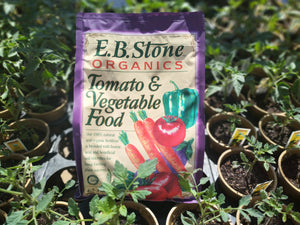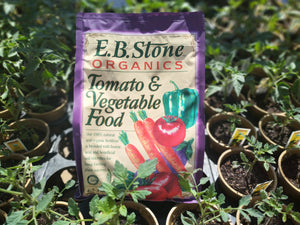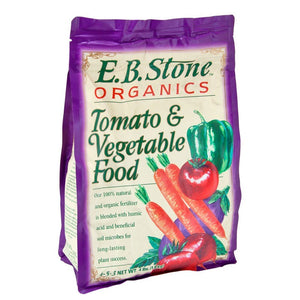 Delivery Information
The delivery range for online orders is 15 miles from our location.
0-5 miles      $15  ($10 if order is over $50)
5-10 miles    $25  ($15 if order is over $60)
10-15 miles  $35  ($20 if order is over $70)
See more details here.
On Sale
Tomato & Vegetable Food 4-5-3
Formulated from quality natural organic ingredients for use throughout the vegetable garden as well as with soft fruits like strawberries. It will contribute to even plant growth without producing excessive foliage at the expense of fruit. The additional phosphorous helps to ensure the production of high quality fruits and vegetables. The calcium in our Tomato & Vegetable fertilizer aids in preventing disorders like blossom end rot and helps to correct acidic soil conditions.