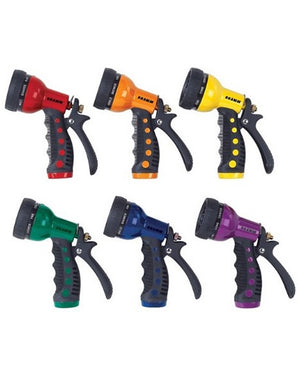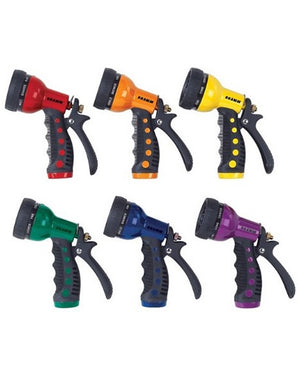 Delivery Information
The delivery range for online orders is 15 miles from our location.
0-5 miles      $15  ($10 if order is over $50)
5-10 miles    $25  ($15 if order is over $60)
10-15 miles  $35  ($20 if order is over $70)
See more details here.
On Sale
Touch n Flow Revolver
The nine-pattern revolver spray gun aids in any outdoor function involving water. The nine patterns include: fan, cone, center, jet, mist, soaker, flat, angle, and shower. The lightweight revolver has an ergonomic insulated grip. The revolver is constructed with heavy-duty metal. Comes with a lifetime guarantee to the consumer and is available in several bright colors that won't get lost in your lawn.