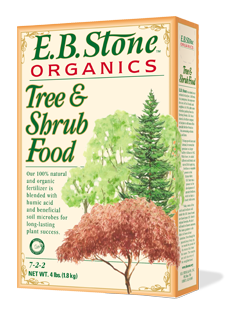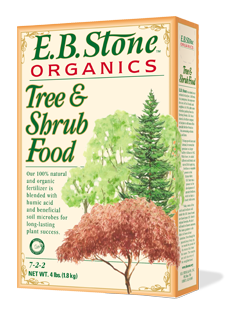 Delivery Information
The delivery range for online orders is 15 miles from our location.
0-5 miles      $15  ($10 if order is over $50)
5-10 miles    $25  ($15 if order is over $60)
10-15 miles  $35  ($20 if order is over $70)
See more details here.
On Sale
Tree & Shrub Food 4lb 7-2-2
A blend of select natural and organic ingredients for use with a wide variety of trees and shrubs including Japanese Maples. It is formulated to encourage lush green foliage and to support bountiful flower production. Rich in nitrogen, it also contains phosphate and potash, which are important for flowering and the overall vigor of your plants.