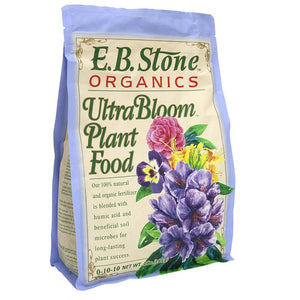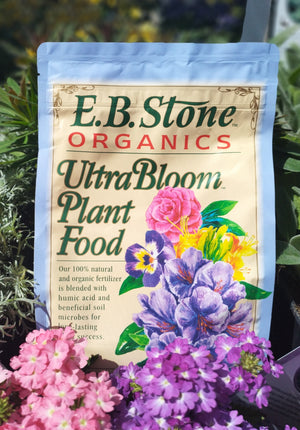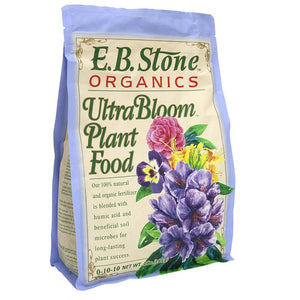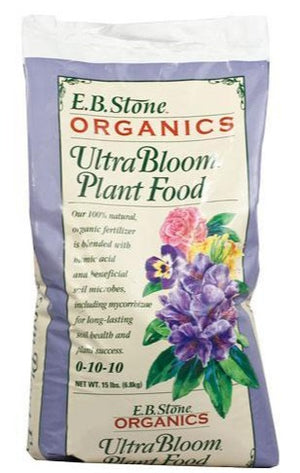 Delivery Information
The delivery range for online orders is 15 miles from our location.
0-5 miles      $15  ($10 if order is over $50)
5-10 miles    $25  ($15 if order is over $60)
10-15 miles  $35  ($20 if order is over $70)
See more details here.
On Sale
Ultra Bloom Plant Food 0-10-10
A blend of premium organic fertilizer formulated without nitrogen to aid in the development of flower and fruit buds. Also helps plants resist diseases and cold weather damage. Blended with humic acid and beneficial soil microbes including mycorrhizae.