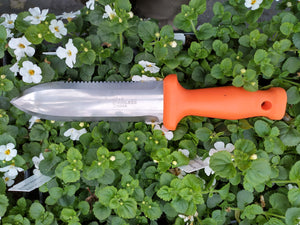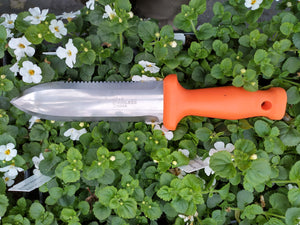 Delivery Information
The delivery range for online orders is 15 miles from our location.
0-5 miles      $15  ($10 if order is over $50)
5-10 miles    $25  ($15 if order is over $60)
10-15 miles  $35  ($20 if order is over $70)
See more details here.
On Sale
Zenport Hori Hori ZenBori Soil Knife 6 in Stainless
Zenport's Zenbori Hori Hori Soil Knife
Features a bright orange handle so loosing it in the garden is a little harder.
Great all arounder tool for digging, chopping, and dividing.
Effortlessly transplant plugs, starts, & liners.